See Collections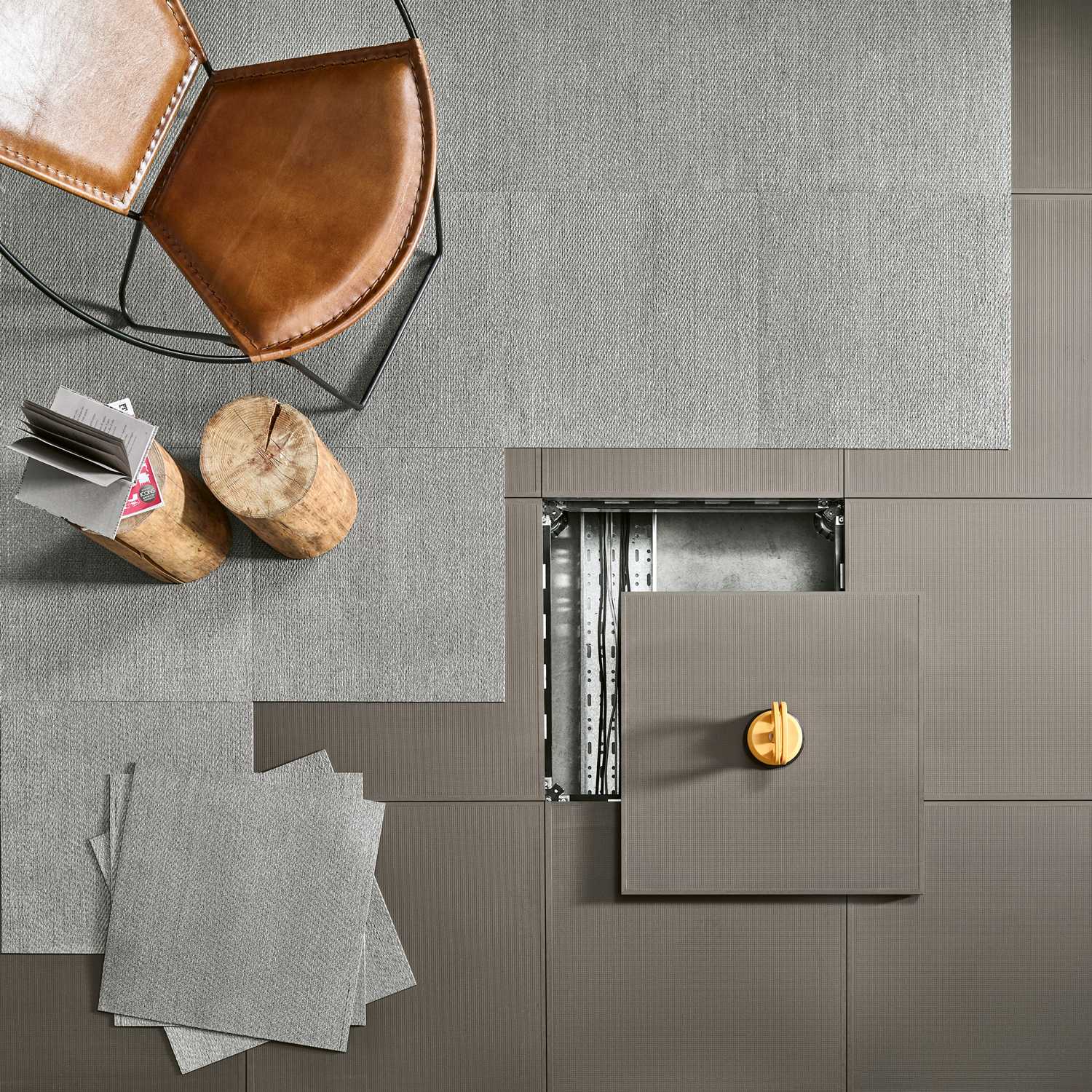 DURUM
Raised Floor
The Durum RAISED FLOOR creates a cavity that enables the installation of a variety of technical infrastructure:
- electricity networks;
- computer system;
- air conditioning system;
- telephone system;
- water pipes, among others.

It enables access to the cavity under the walkable surface for maintenance and repair at any point. It offers total flexibility with regard to the requirements of the project and allows adjustments and changes to the layout up to the last moment of the installation. The raised floor consists of a system of identical modular elements. The panels rest on height-adjustable raised floor supports and, if necessary, a metal structure made of locking or reinforcing bars.
See Collections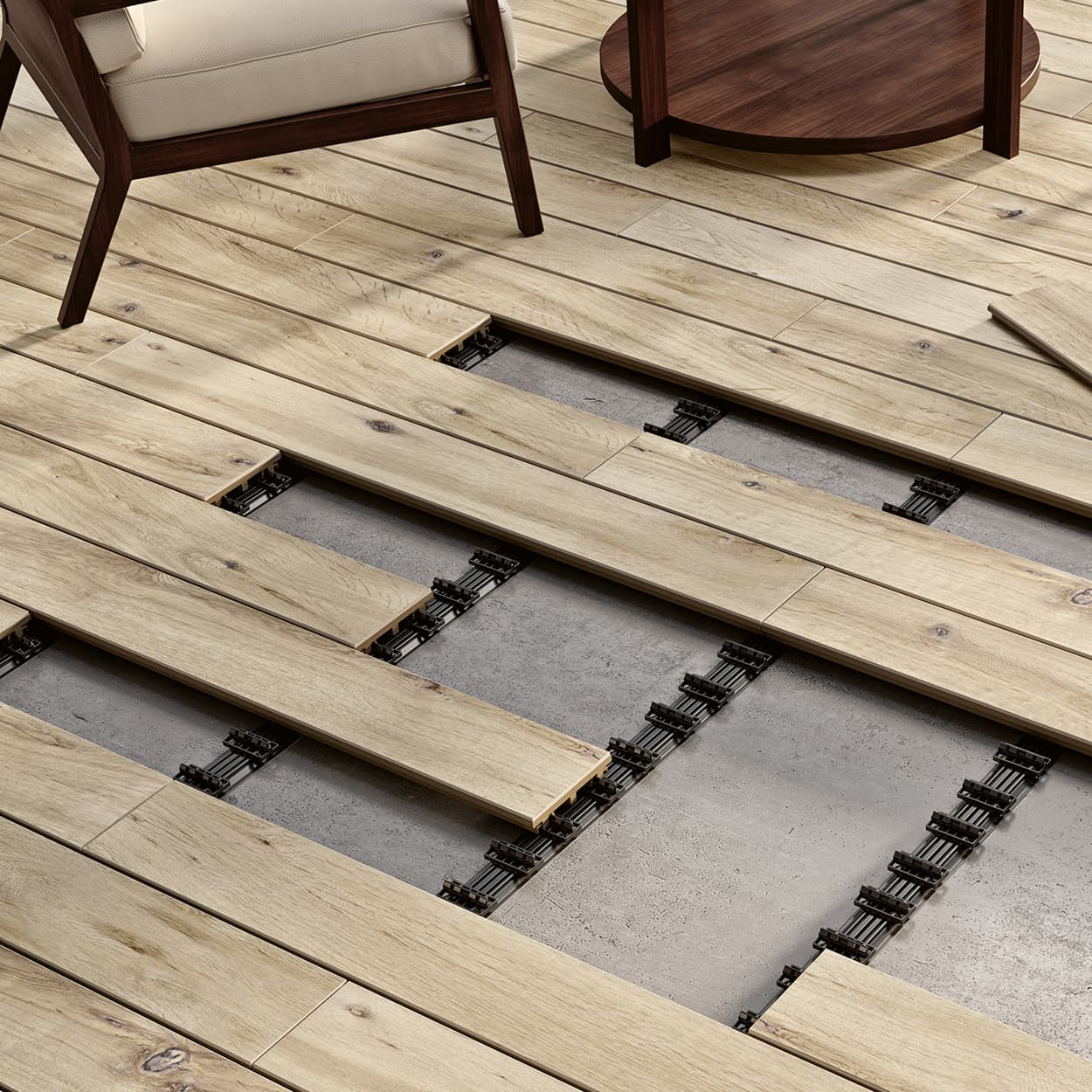 DEX
Deck
DEX is an innovative deck that offers both aesthetics, mechanical resistance, abrasion resistance and durability. The aesthetic effect of wood makes it possible to create a wide variety of architectural environments and, in combination with its resistance and durability, makes DEX the product of choice.

The technical characteristics of the deck make it an extremely comfortable, practical and safe solution. There is no surface maintenance required, which is normally associated with traditional decking (such as natural wood or composite materials).
See Collections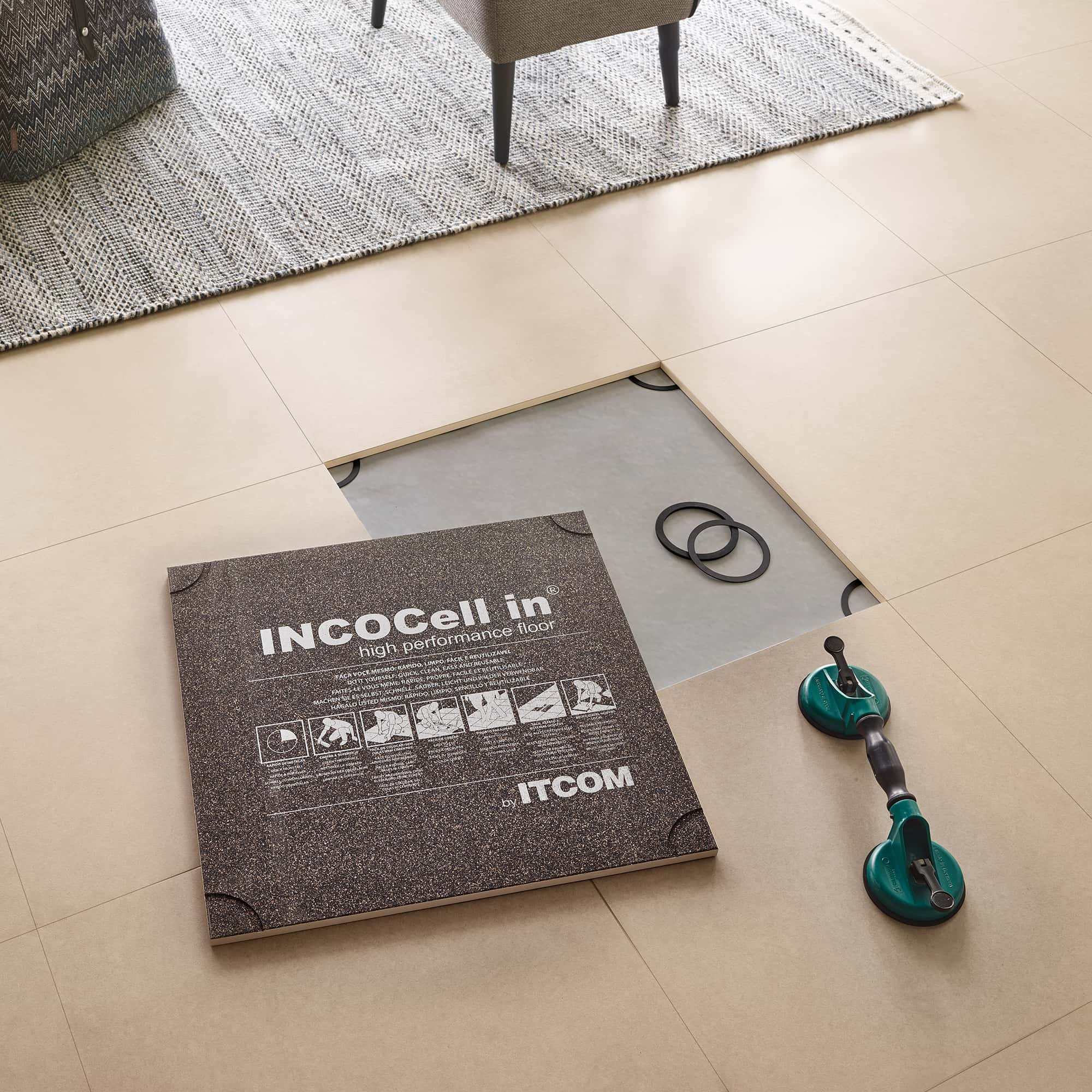 INCOcell
Self-supporting flooring
INCOCELL IN® is a self-supporting porcelain stoneware floor that you can lay yourself. No special skills, cement or glue are required. After laying, it is immediately available for use. It is suitable for indoor areas, whether in private living spaces or public facilities, for shop fitting, trade fair stands, pop-up exhibitions and much more. It can be removed and reused at any time and, above all, can be quickly and easily installed. INCOCELL IN® is an innovative, versatile and sustainable solution that offers you the freedom to easily implement it yourself.